13 - 17 May 2024
Join us in Antwerp, Belgium for the second edition of our international week for higher education professionals.
Hosted by the Applied Social Sciences, Health Care, and Teacher Education Departments, this blended staff week consists of a short introductory online session followed by a 5-day programme on campus at KdG University of Applied Sciences and Arts.
What to expect
Collaborate and share ideas with professionals from diverse backgrounds.
Engage in workshops offering insights into the latest trends and innovations.
Be inspired by our guest speakers who have made an impact in: Early Childhood Education; Midwifery; Nursing; Socio-Educational Care Work; Social Work; Special Education and Teacher Education.
Visit our skills lab, get a campus tour, and join us on field visits to regional partners.
Network with international colleagues. Make valuable connections in your field.
Programme
Online: introductions & sharing of learning questions via MS Teams on May 6th, 2024, 6.00-8.00PM.
On campus: 5-day programme in Antwerp May 13th – 17th, 2024
For whom?
The international week is open to staff from KdG partner universities and universities of applied sciences, preferably staff affiliated with study fields: Midwifery, Nursing, Social Work, Socio-Educational Care Work, Special Education and Teacher Education. 
As a candidate, you are:
Prepared to share good practices, to actively contribute ideas, to act as a 'critical friend'
Fluent in English (speaking, listening, reading, writing)
How to apply?
Registrations will be open from January 2024 until Friday March 15th, 2024
Register by filling in the

online application form

.
The week is free of charge.

KdG will select candidates based on the application form, the candidate's motivation and the compliance with the described target-group requirements. 

For more information on the application procedure and selection, please contact international@kdg.be
Erasmus+
We organise this week as an Erasmus+ Blended Intensive Programme encouraging you to apply for Erasmus+ staff mobility funding at your host institution.
Apply in time for Erasmus+ Staff Mobility funding, following instructions from your host institution.
Please also check if your organisation is eligible to engage in blended Erasmus+ activities.
Included in the programme
International dinner on May 16th
Apply here from January 2024
Venue
All meetings are located at our main campus, unless stated otherwise.
Campus Zuid
Brusselstraat 45
2018 ANTWERP
+32 3 613 18 00
Easily accessible by train, tram, bus, bicycle, scooter ...
Cozy coffee bar and food market
Lots of work places
Antwerp really is as beautiful as everyone promised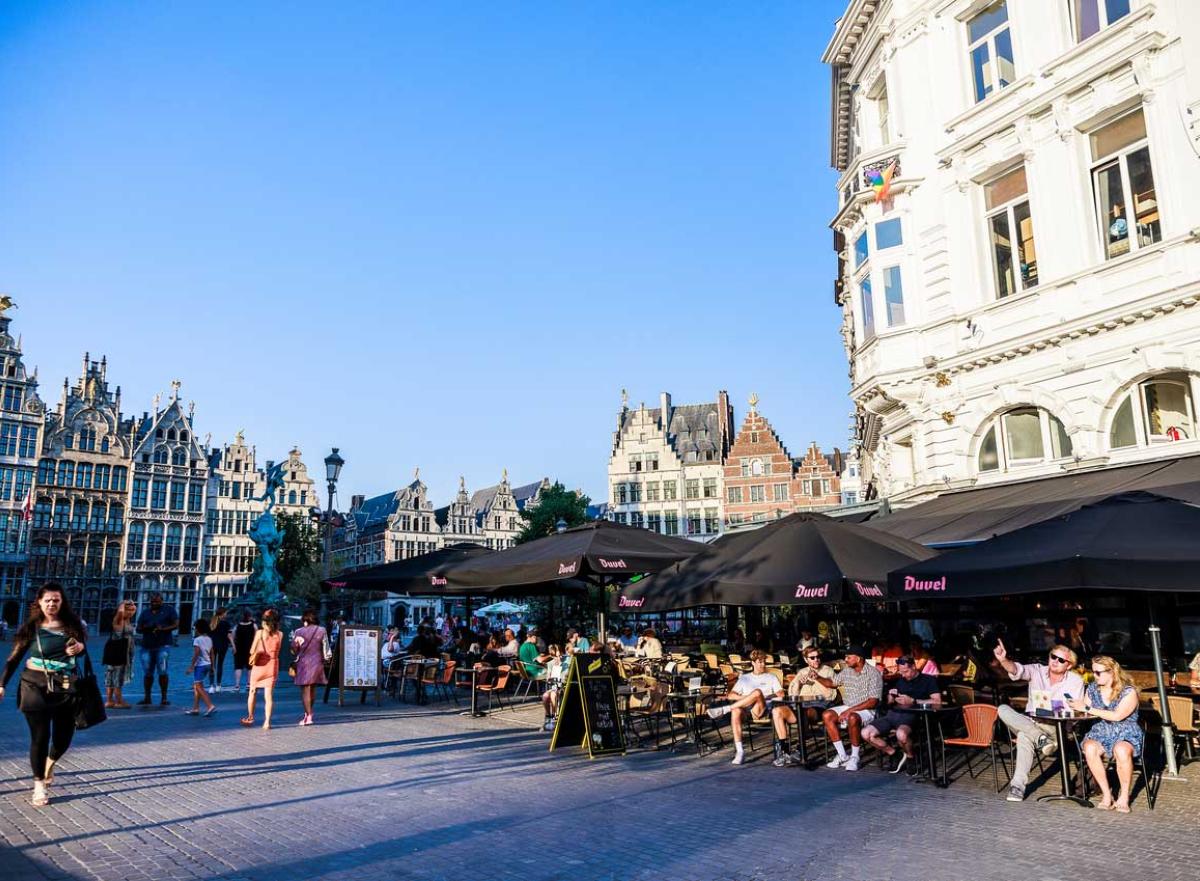 Practical information
Antwerp is a fascinating city in which there is plenty to see, do and learn about. It's a city that is best discovered on foot or by bike. 
Important links:
You can buy the "Visit Antwerp Guide" with walks through Antwerp, it's available in Museum shops and in Visit Antwerpen Visitor centers: Central Station helpdesk, Koningin Astridplein, Het Steen, Steenplein 1. 
What last year's attendees said
I liked the various field trips and having engaging conversations with students and partners.
I really enjoyed the session with my study field colleagues - in getting to know their international programmes and how we could collaborate across professional boundaries.
Fantastic opportunity. Great discussions. The programme was varied and engaging.