KdG is a University of Applied Sciences & Arts, providing students with practical, professional training.
We are pleased to offer English-taught programmes and Dutch-taught programmes.
As a student of KdG you will apply your skills on practice-based programmes designed and led by industry experts.
At KdG you can grow with colleagues from all over the world in a fun, friendly and state-of-the-art classroom.
KdG conducts continuous research with a view to innovation. We strive to always be in sync with professional practice and an evolving society. 
Why choose KdG?
At KdG University of Applied Sciences and Arts you'll receive an education that will help you make a difference.
The bachelor degree programmes at KdG are designed by industry experts to prepare you for a career within your preferred field.
The learning style is practical, often project-based, and is focused on a real-life working environment.
You don't need to know exactly what job you want to do afterwards. Our programmes equip you with the skills for a certain sector which will open up a wide variety of opportunities.
We're here to support you through coaching to become the best you can. We focus on unlocking your potential and giving you the space to grow your confidence.
Read more about the higher education in our region at the website of Study in Flanders
KdG cares a lot about its students, like through the creation of the International Student Council. It feels as though we are being heard and taken care of. KdG is trying to get the students to connect with each other as well as with the staff, and this kind of social aspect is important to me.
Lisa
2nd year student
What KdG stands for
These 5 values are the foundation supporting a modern, dynamic and rewarding education.
Inclusive
Diversity is a fact, inclusiveness is our choice. Regardless of gender, age, heritage, or social class, KdG welcomes everyone. Our international classrooms provide the perfect study environment for a globalised world, and the environment in which to make a diverse range of new friends. See here our full manifesto
Leading
KdG is always moving forwards. A cutting-edge accredited university that is constantly evolving. KdG students receive the most relevant education for a constantly changing world. Through continuous research and innovation we keep the programmes in sync with modern professional practice.
Connected
Strong connectivity and dialogue are vital in education – for our students, for our teachers, and for the continuous improvement of our institution. KdG focuses on:

Networking with businesses to keep pace with trends and to regularly update our programme content.
Introducing students to employers through frequent company visits, and arranging those all-important internships.
Inviting guest lecturers and contacts in the work field to complement the expertise of our own teaching staff.
By connecting with more than 250 international partners in education and global professional practice, we look for the solutions to the world's major issues.

Engaged
Our teaching style focuses on small classes, project work, interaction and personal attention. Students are not just taught but coached and mentored with a view to becoming more independent, confident, ready for the next step. And student welfare and happiness are a top priority. Everyone has specific needs at all stages of their study and we provide the means to support every student.
Read more here about guidance and support
Solution-oriented
KdG focuses on achieving results and continuously improving quality. We are accredited by the NVAO as providing quality education at an internationally and societally relevant level. Our programmes are designed to get students career-ready so that they hit the ground running. Many students receive job offers prior to graduation.
You learn about the latest developments in your field. By keeping in close contact with our network of 100+ industry experts, we keep the programmes fully up to date. A massive boost to your career prospects.

Ann Gielis
Programme coordinator Applied Computer Science
KdG was the greatest experience. One-month after graduation, I was searching for a job in the football-sports industry. I graduated in June 2021 and I was hired at the beginning of July 2021 by Stats Perform.
Hamza Jarbouh
Alumnus KdG
Study in Antwerp, Belgium
Antwerp is a stunning, mini metropolis located at the heart of Europe. Here, students enjoy:
A safe and welcoming environment
A top quality, yet affordable standard of living
World class Belgian healthcare
The unique vibe of one of Europe's coolest cities
An environment rich in history, culture and economic strength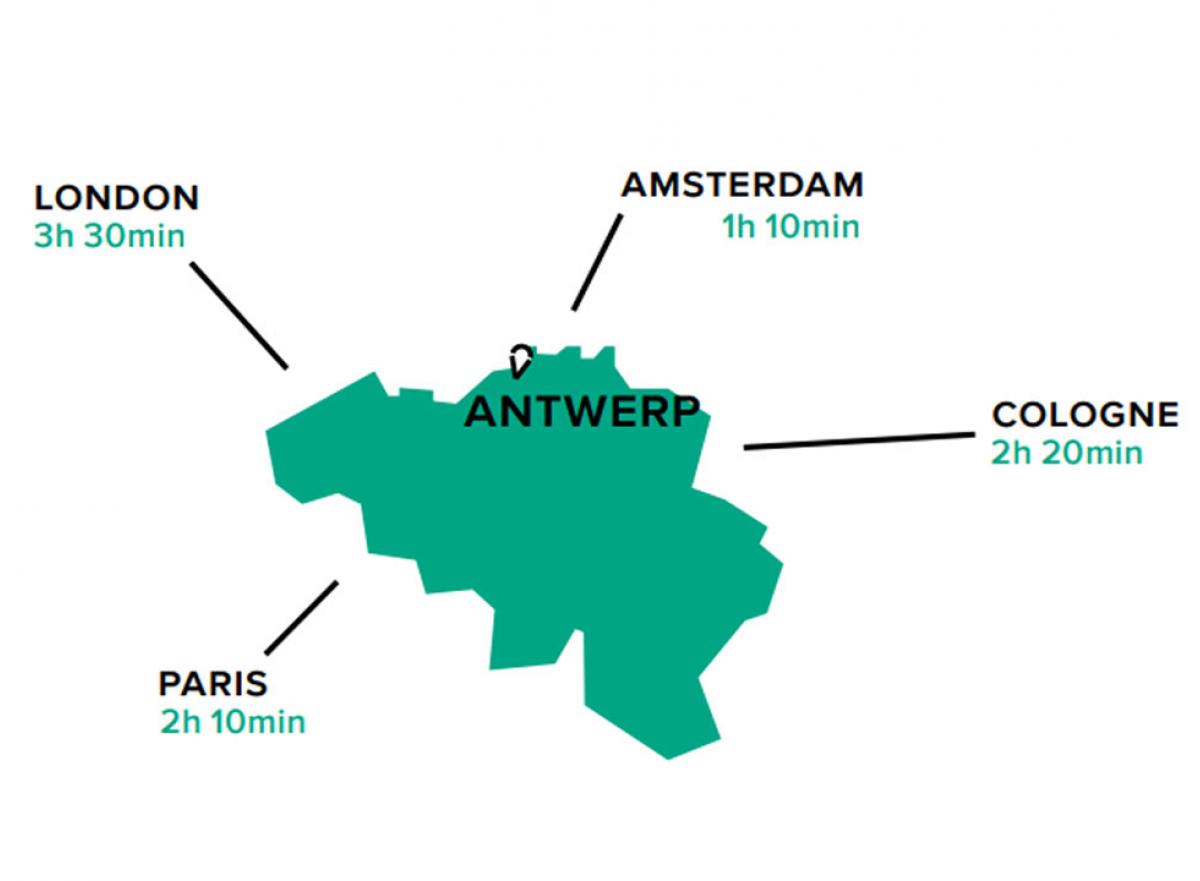 Antwerp is one of my favourite cities. It's a big city with plenty of fun things to do, but everything is easily accessible and it has a really cosy village vibe. Antwerp is also very international. There are many foreign students, so you'll never feel out of place.

Alex
2nd year student
It's a very young city which contributes to the city life of course, very multicultural, with many new students every term so there are always people on the lookout for new friends, wanting to go and experience something!

Roxana
2nd year student
Stay informed
Communication is vital to make an informed choice. If you are interested in studying at KdG, we strongly recommend that you:
We're in this together, and are excited about the future.