Home to

more than 50.000 students

and around 173 nationalities.
Antwerp is a

safe, diverse and welcoming

international student city.
Situated on the River Scheldt, this

mini metropolis

is a gateway to the world.
A perfectly located economic hub

steeped in history

, and always evolving.
Here are the reasons why international students choose Belgium's 'capital of cool'.
Join Antwerp's international community
Antwerp is one of the most cosmopolitan cities you can find. Meet people from all over the world. Learn and grow together. Share your stories, your ideas, and enjoy the international variety of the city.
It's a fascinating and inviting place to be. Antwerp is a home for students from everywhere.
Affordable and accessible Antwerp
The affordable cost of living in Antwerp is a big incentive to our international students. Not only are the course fees for our English study programmes at KdG excellent value but there's affordable housing and all the support you need to help you settle in and enjoy the superb lifestyle.
At KdG, helping and supporting you is in our DNA. Whether it's choosing the right programme, completing your application process, or starting and supporting your student journey, we've got your back every step of the way.
Discover the cost of living as a student in Antwerp
Discover your style in Antwerp
When it comes to style,  Antwerp has it all. Walk along historic streets, marvel at the architecture, sit by the river, or spend an afternoon in one of the stunning parks. As a student, you have an endless choice of cafes, bars, clubs and music venues to visit with friends. There are vintage shops, chic streets, original pop-ups and markets, a constant evolution of new ideas.
At turns Antwerp is grand and impressive but it's also intimate and cosy. And with its varied districts, each with their own unique charm, there's always something new to discover.
You're bound to find a place to stay that's just right for you, close to campus, in the heart of a thriving student city.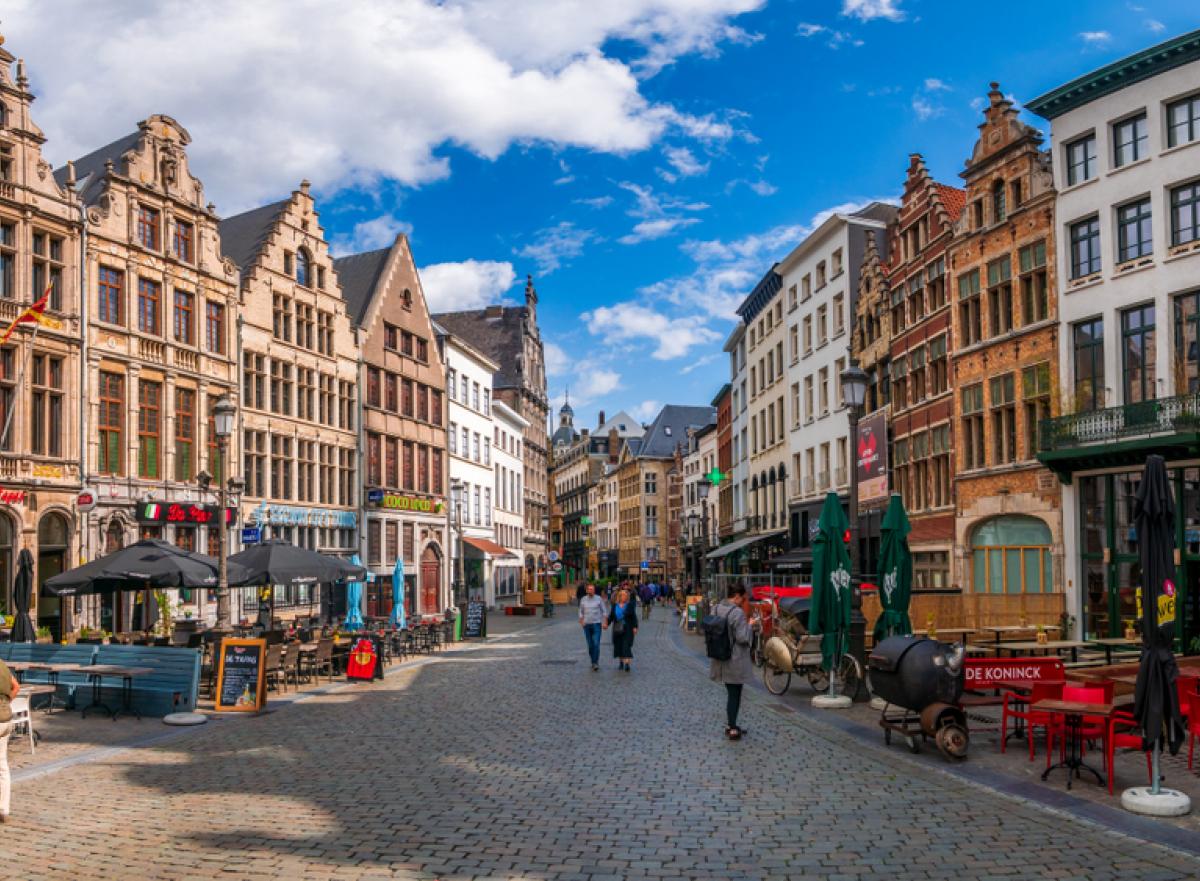 Look to the future: Studying in Antwerp unlocks a world of opportunity
When you start as a student in Antwerp, you start your network of international connections. As the second biggest port in Europe, the diamond capital of the world, and because it is located in a perfectly connected part of Europe. Antwerp is a magnet for businesses and a hotspot for entrepreneurs.
Study a Bachelor's degree, Master's degree or Exchange programme at KdG. You will practice the exact skills you need, in a truly inspirational setting, to find your dream job.
Antwerp is one of the most diverse cities I have ever lived in. There is so much to do, so much to see and so much to explore.
Imola
KdG Graduate
Find out more about the English-taught KdG degree programmes in the international city of Antwerp.
(photo's ©Frederik Beyens)