Welcome to KdG! A university of Applied Sciences and Arts in Antwerp, Belgium.
KdG students can be assured of:
A quality education from an accredited university
Personal attention and support
A warm, safe environment in which to live and learn
Practising the skills needed to start their career
A platform on which to grow personally and make a difference in the world
As a parent or guardian you will naturally want to be sure that your child is making the right study choice, and that you are all fully informed about what to expect during their time in Antwerp. We know there's a lot to think about.
Here you'll find all  the information you need when supporting your child with this important decision.
University of Applied Sciences & Arts
Universities of Applied Sciences and Arts provide students with practical, professional training.
The bachelor degree programmes at KdG are designed by industry experts to prepare students for a career within their preferred field.
The learning style is practical, often project-based, and is focused on a real-life working environment.
Students do not need to know exactly what job they want to do afterwards. Our programmes equip them with the skills for a certain sector which will open up a wide variety of opportunities.
We're here to support students with a genuine interest and the desire to be the best they can. We focus on unlocking their potential and giving them the space to grow their confidence.
Of course, if your child does have a fixed goal, we'll support that too. We focus on and accommodate individual requirements and circumstances.
Read more about the higher education in our region at the website of Study in Flanders

Why KdG? Who are we?
A well-established quality university – expert teaching staff deliver modern, student-centred education, and we partner with a wide international network
A very diverse and welcoming community – accessible and inclusive
Forward thinking – continually researching and evolving to stay innovative
Results-oriented – continually striving to be the best
Accredited – by the NVAO (Accreditation Organisation of The Netherlands and Flanders)
Fundamentally, we strive to give students the chance to make a difference regardless of who they are, where they're from or where they want to go. That's KdG.
Career opportunities
KdG is a springboard to the future. After graduation, students are prepared to hit the ground running. Not only do they learn and apply the skills during their studies, but they will take advantage of a company internship to really experience work life in practice.
My course is definitely preparing me for the option of becoming a digital nomad, which I find very fitting in this day and age. I think the course is opening many doors for me that I was not aware existed.
I'm confident that I will keep on learning valuable skills during my two following years and that I'll be ready to work once I finish.

Alex
2nd year student
I feel prepared for a vast variety of jobs. Ideally, I would like to work in culture or somewhere where I could contribute to a positive social impact.
Lisa
2nd year student
Chat with a student
KdG has volunteer student ambassadors for each programme who are happy to talk to interested students to give them the inside info on the courses and about life at KdG.
This authenticity is of paramount importance. We want all our students to know what to expect and to have their expectations met and even exceeded when they arrive.
Our programmes
These are the English-taught international bachelor's degree programmes at KdG. Discover the courses, who they are for, and the opportunities they will lead to for graduates:
Antwerp - a perfectly placed student city
So your child is going to live and study in a new city, a new country? Why choose Antwerp?
Antwerp is a stunning, mini metropolis located at the heart of Europe. Here, students enjoy:
A safe and welcoming environment
A top quality, yet affordable standard of living
World class Belgian healthcare
The unique vibe of one of Europe's coolest cities
An environment rich in history, culture and economic strength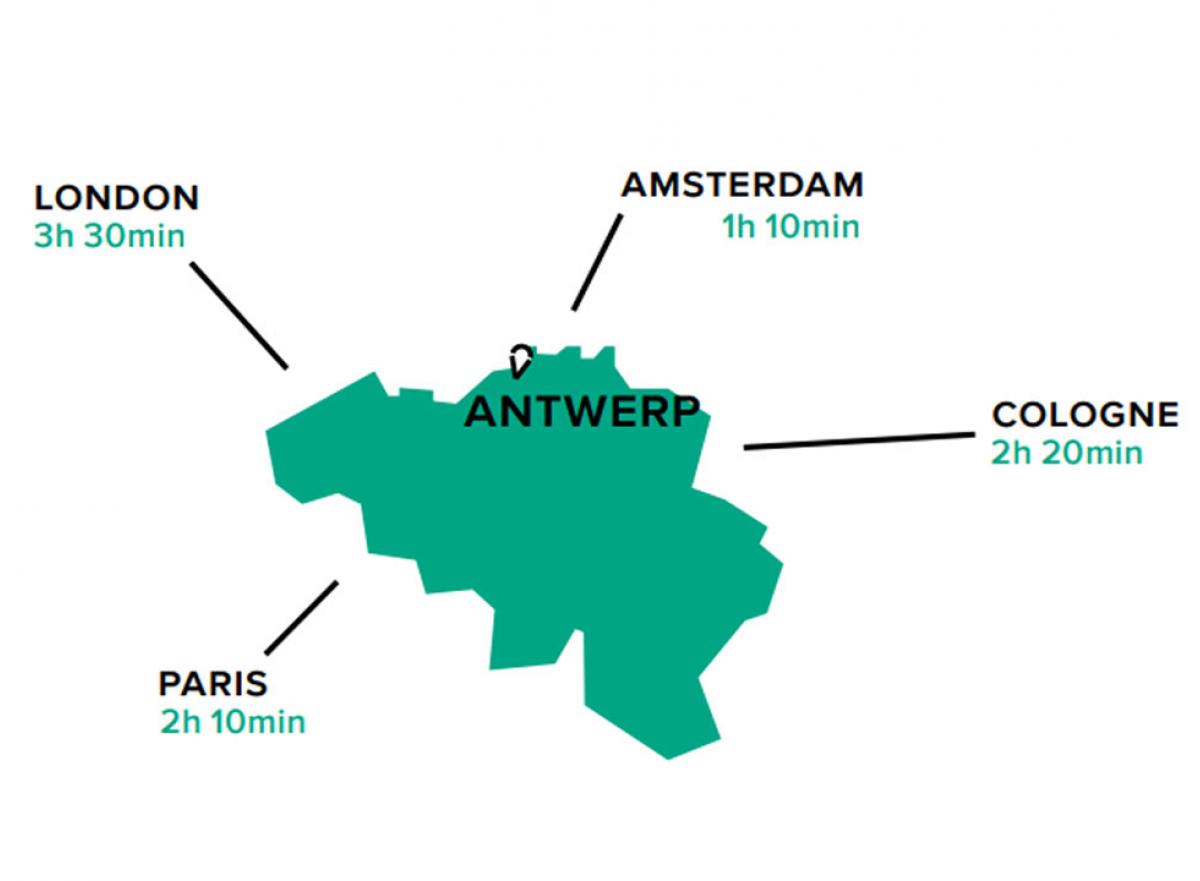 Antwerp is one of my favourite cities. It's a big city with plenty of fun things to do, but everything is easily accessible and it has a really cosy village vibe. Antwerp is also very international. There are many foreign students, so you'll never feel out of place.

Alex
Student Multimedia & Creative Technologies
It's a very young city which contributes to the city life of course, very multicultural, with many new students every term so there are always people on the lookout for new friends, wanting to go and experience something!

Roxana
Student International Business Management
Costs
Tuition fee
An education at KdG is affordable and accessible, especially when compared to an education in English-speaking countries. Check our tuition fee
Cost of living  
Students in Antwerp can budget comfortably at around 1000 euros per month for living costs. Of course circumstances and choices differ. Check our guideline budgets
Practical info: the essentials
KdG offers an International student service to support your child with settling in and having everything in place. We will provide all the advice that you need on:
Student support is our focus from application through to graduation. Watch this short video from Remo of International Student Services and read up on the pre-arrival guide.
Accommodation
There are lots of great neighbourhoods for students in Antwerp.
Student accommodation is called a kot. A kot will cost €250-500 per month – averaging €390 for a room with a shared bathroom and kitchen, and €450 for a studio with private facilities.
The best thing for me, about student accommodation here in Antwerp, is the fact that we are not separated according to which uni we go to. This allows you to form a completely different social group outside of University, getting to know people potentially from all around the world and from different areas of life.
Individual measures for students with special needs
Student support and inclusiveness are in our DNA. We offer additional, personalized learning support.
Students with special needs are assigned an individual learning contract and certain individual measures are provided for them.
Mental wellbeing
It is KdG's mission to be a welcoming and inclusive community. Student happiness is of paramount importance. We can offer individual counselling for those who need to talk, as well as group inspiration sessions about a range of themes that are relevant to students.
Application Deadlines & Procedure
We aim to keep this process as simple and painless as possible. We're pleased to offer rolling admissions but there are still important dates to be met. 
Stay Informed
Communication is vital for students to make an informed choice, with your support. We strongly recommend that interested students:
We're in this together, and are excited about the future.

Contact us
In addition to the above means of staying up to date, you can also reach our student advisers here: