The international student population of Belgium is growing. 40.000+ international students find this the perfect place to study.
Top quality education at an

affordable price

.
Charming and

progressive country

.
Perfectly placed at the

heart of Europe

.
Come and be a part of our international student community. Here's how you can be inspired.
Belgium boasts top quality education
Education in Belgium ranks very highly. It's modern and innovative. KdG in Antwerp helps students to fulfil their ambition through dynamic, practice-based programmes.
A high standard of education is complemented by the quality of life. Here you will be inspired by the culture, architecture, fashion and food that Belgium has to offer. It's unique!
Choosing the right place to study is also choosing the right place to live…and have fun!
Belgium is a prime location to study and to explore Europe
As home to the European Commission in Brussels, NATO and Europe's pioneering port of Antwerp, Belgium is one of the world's most globalized communities and economies, and a magnet for more than 2000 international businesses.
With some of Europe's most stunning cities - Antwerp, Brussels, Bruges and Ghent – there is much to discover, but from here you can see Europe with ease - jump on a train and you're in Paris, Amsterdam, Cologne, even London. You'll be right at the centre of it all.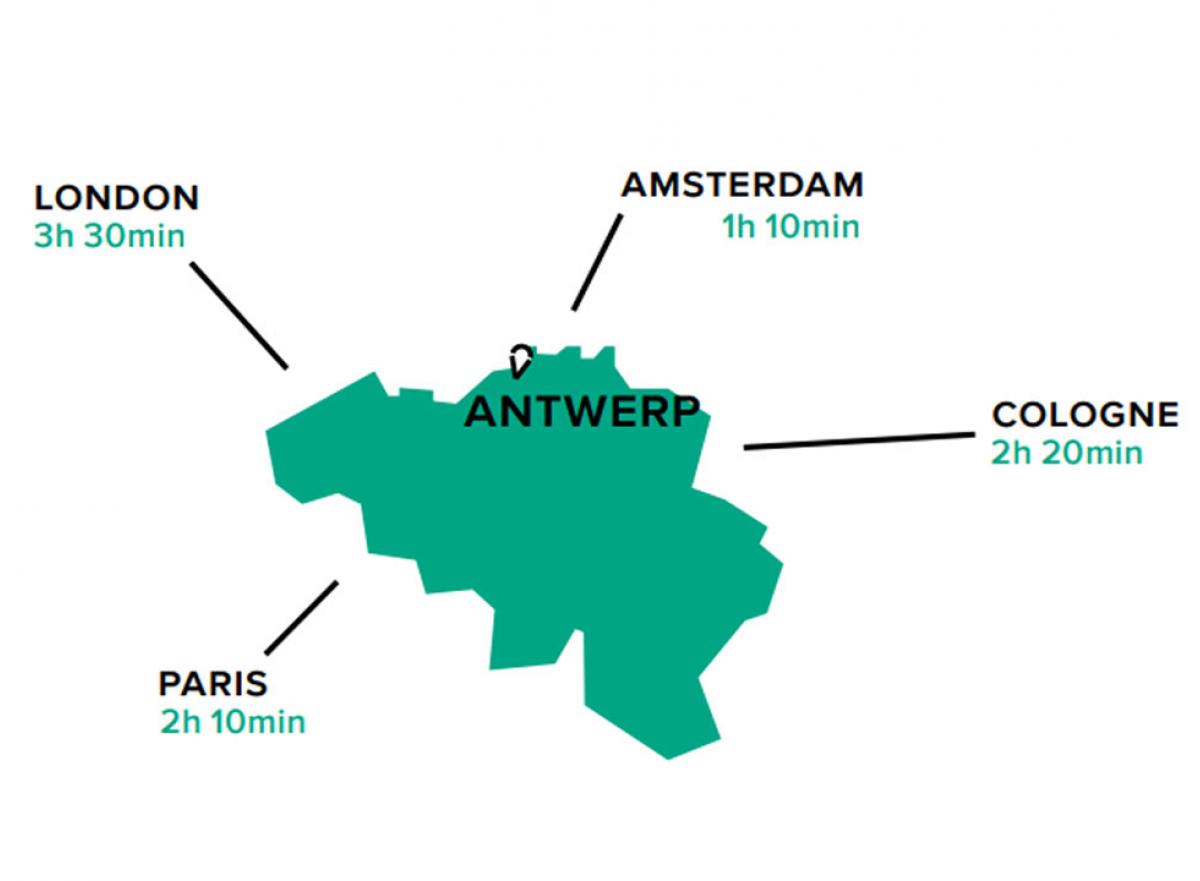 Excellent job opportunities for our graduates
Belgium is a beacon for international recruitment so your skills will be in demand. Non-EEA graduates can now apply for an orientation year. Extend your stay to find a job in Europe. As an international graduate from KdG, you'll be the talent that employers want to keep. You'll be connected.

An international community will broaden your horizons
And it can set you up for an international career: Belgium is a melting pot of nationalities and culture. Antwerp alone is home to 170 nationalities, English is widely spoken and multiculturalism celebrated.
More and more international students are finding Belgium a welcoming and culturally vibrant place to be and the place in Europe to study English-taught programmes.
Great value for students and for your future
For students seeking international programmes taught in English, tuition fees are much lower than in English speaking countries. And in addition, at an estimated 800-1000 euros per month, the cost of living is great value.
But the greatest value is the end result. A study programme here will open up a world of opportunity; real career contacts, real prospects. You'll start a new network from day one, meeting friends from around the world and you'll get personal support to fulfil your ambition.
I have the teachers and mentors that I still connect with on LinkedIn very frequently and still show my appreciation, one, and also still learning lessons from them as well.
Lars
KdG Graduate
Be part of our international student community.
Photo taken at Steenplein in Antwerp, Belgium