Exchange programme
A state of the art programme brought to you by the faculty of Management & IT, specially designed for students in the field of Business Administration and Commercial Sciences.
When? We offer an autumn semester and a spring semester.
What? 

Knowledge, know-how and skills presented by (inter)national lecturers and/or business wizards.

All modules are English spoken.

You'll share classrooms with students from all over Europe and further away.

Your teachers? They come from every corner of the world (and areas of expertise).
What to expect?
Knowledge, know-how and skills presented by (inter)national lecturers and/or business wizards. Practical exercises, cases, team assignments and theory will go hand in hand.
Different study tracks
In each semester we offer different study tracks, each focusing on a specific aspect of Business Management. You can apply for one track per semester. A combination of courses from different tracks within the same semester is not allowed. Each track has a specific maximum capacity of students.
Marketing and Management
In this track, you focus on developing a wide variety of talents and skills, especially those that will boost markets and people. You'll gain a solid grounding in the major areas of business practice. You'll also develop specialist knowledge and skills for a career as a marketing professional.
You'll enhance your intercultural sensitivity and adopt an entrepreneurial attitude that leads to success. You'll share classrooms with mostly exchange students from all over Europe and beyond.
International Business & Logistics
Getting to know the ins and outs of global business, you'll fine-tune essential business skills such as accounting, marketing, operations and trade law.  You will gain crucial business knowledge and the skills required to manage people, material and information flows.  You'll share classrooms with local and international students from all over the world.
Applied Computer Science
In this track you will be introduced to programming, artificial intelligence, data science, networks, systems and hardware. You will learn how to apply the skills you have learnt on a project per semester, under the guidance of expert mentors and you will simulate working for a company. You will follow this programme together with our regular KdG students who enroll in the 'Applied Computer Science' Bachelor. 
Course overview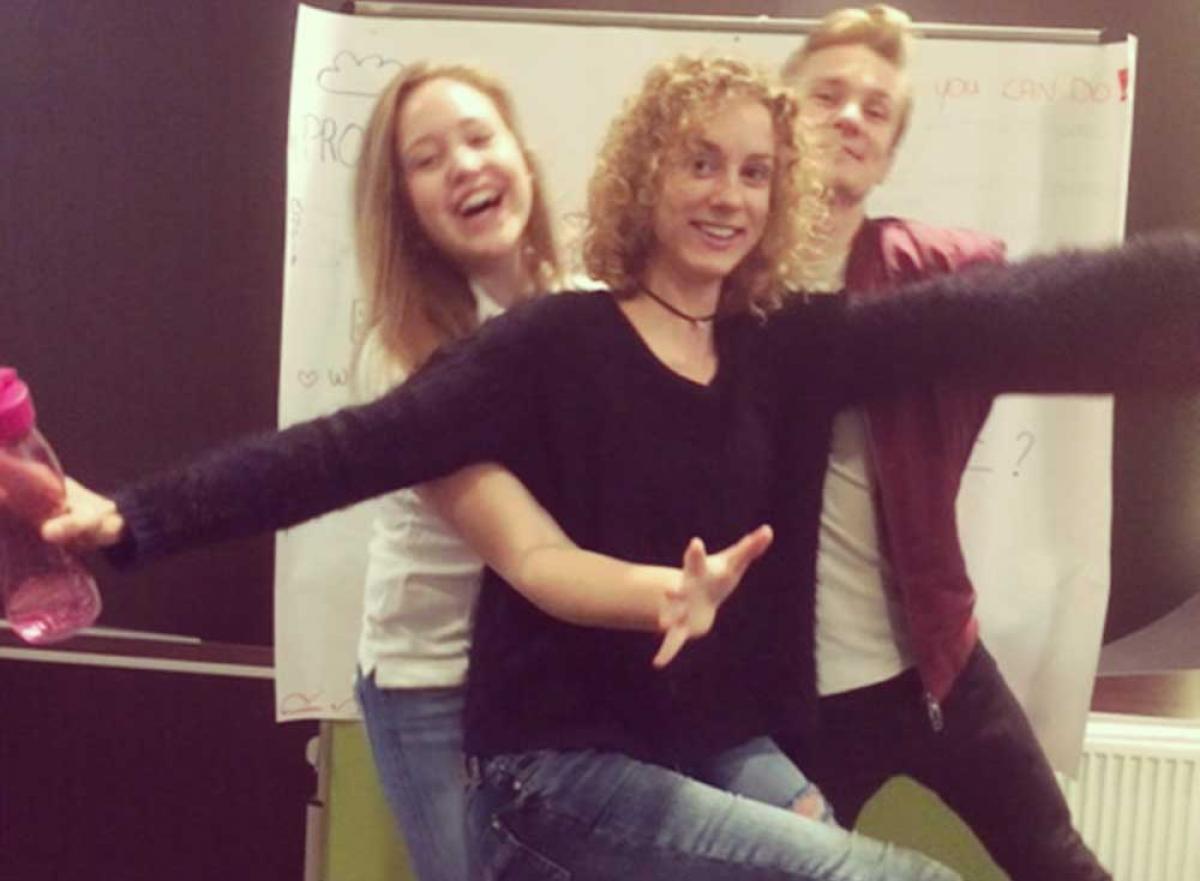 I have improved my English skills. I also learned a lot of new things that will be of great help in my future career.
When?
Autumn Semester 2023
Welcoming Days: 13 - 15 September
B4E modules term 1: 18 September – 27 October
Deadline changes: 6 October
Half term holidays (1 week): 30 October - 5 November
Examinations: 6-10 November
B4E modules term 2: 13 November – 22 December
Seasonal holidays (2 weeks): 25 December – 7 January
Examinations: 8-26 January
End of semester: 26 January
Farewell event: To be decided
Spring Semester 2024
Welcoming Days: 24-26 January
B4E modules term 3: 5 February – 22 March
Deadline changes: 16 February
Half term holidays (1 week): 12-18 February
Examinations: 25-29 March 
Seasonal holidays (2 weeks): 1 April – 14 April
B4E modules term 4: 15 April – 24 May
Study week, no classes: 27 May – 31 May
Examinations: 3-21 June
End of semester: 21 June
Farewell event: To be decided
Your campus
You will study at our Groenplaats campus in the heart of historic Antwerp, overlooking the main square and cathedral and a short stroll to the shopping precinct on the Meir.
Your lectures will mostly take place here within the faculty of Management & Information Technology. Drop into the library for some quiet study time, get together for group work in The View, or relax in the cafeteria and catch-up with course mates.
The campus enjoys excellent bus and tram links, so getting around the city is straightforward. And with Antwerpen-Centraal station just a short ride away, it means Brussels, Amsterdam, Paris and London are all within easy reach.  
Campus Groenplaats
Nationalestraat 5
2000 ANTWERP
+32 3 613 16 00
info.mit@kdg.be
It is possible that you will have some lectures in our smaller campuses Pothoek and Stadswaag.
Study in Antwerp, Belgium
Home to more than 44.000 students and around 170 nationalities.
Antwerp is a safe, diverse and welcoming international student city.
Situated on the River Scheldt, this mini metropolis is a gateway to the world.
A perfectly located economic hub steeped in history, and always evolving.
Brussels, Amsterdam, Paris and London all within easy reach.
Atypical Antwerp, the movie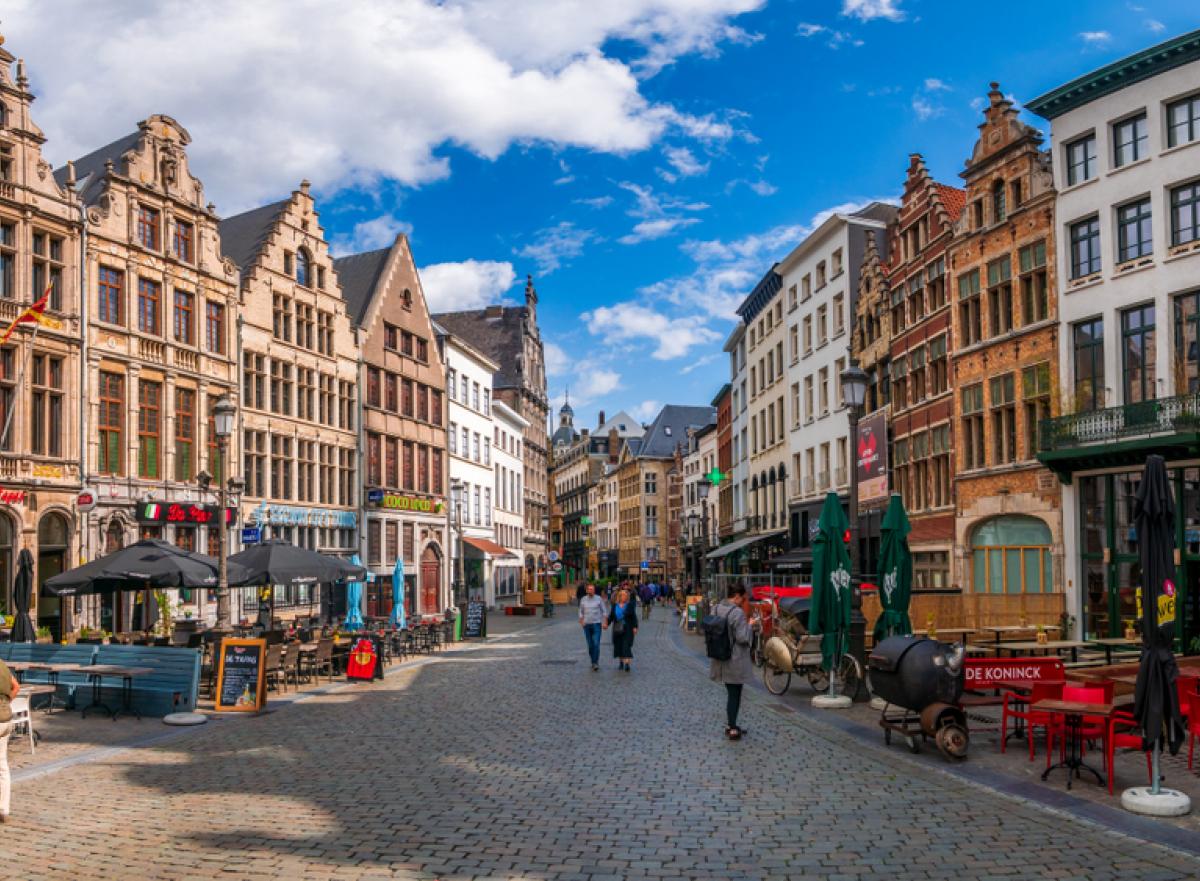 Apply
Who can apply?
Most subjects are open to all business students. Although we will welcome you with the respect befitting a king or queen, we need to inform you that some more specialised courses require preliminary knowledge or skills in all fields of Business Administration, Commercial Sciences and Management.
Only students selected in the framework of an Interinstitutional Agreement can be accepted.
English language requirements
We recommend incoming students to master the English language sufficiently to participate actively in the courses. Level B2 is recommended.
If a student's proficiency in English does not allow active participation, there is a potential higher risk of failing assignments and examinations. This is entirely the responsibility of the sending institution.
Students can take English (or other) language lessons on their own expense in the language center of the University of Antwerp (Linguapolis). Applications and fees are to be arranged directly with Linguapolis.
How to apply?
Ask your home institution to communicate your nomination to our international coordinators (per study field). When you are accepted, you will receive an e-mail confirming your nomination and a link to our online registration and course selection. When your courses have been approved by KdG, you will receive the link to Mobility Online where you can complete the rest of your application.
Deadlines
1st semester (Autumn semester): 

Nomination deadline: 5 May

Application deadline: 30 June

2nd semester (Spring semester):  

Nomination deadline: 1 November

Application deadline: 22 December
Got a question? Ask an exchange student!
You will receive a fair answer, given by an experienced student. 
It's very easy, via Facebook.
Why KdG?
Antwerp, Belgium – everything close by

International classroom – mix of local and international students

Real life – all hands on deck during project work

Strong network – partnerships with benefits for everyone

Happy students – numbers don't lie. Join the community!