This is Lisa, a Multimedia & Creative Technologies student. I worked on a project with a real client and students from four other European universities (from The Netherlands, Czech Republic and Finland) and made a vlog about this week.
The client is Urban Arrow, a Dutch company that manufactures electric cargo bikes and our goal is to come up with a new branding strategy for one of their less popular bikes.
Part of the assignment was a market research stage, we'd designed an infographic and went to the Netherlands to meet with the other international students and pitch our ideas!
This project is focused on entrepreneurial skills. Normally, our projects involve game development, designing, or even 3D printing and VR. The program is so diverse. We broaden our skillset every semester.
Venus (my favorite classmate) and I made a vlog.
My final thoughts on the project
I especially liked how much freedom we got. There were some guidelines but ultimately, we had to organise every step of the process itself. It was excellent preparation for the real world. 
As a Multimedia project, this was more focused on the business aspects but we also had the chance to be creative through preparing videos and an infographic.

Our pitch went well. Our coach was happy with the infographic and the overall quality of the teamwork, so a job well done!

And on top of all that, as you saw, we visited new places, enjoyed some sunshine, ate and drank well, and got to hang out with a really cool dog! Unforgettable!
Personally, I feel this is what makes the international programme unique. We get a broad skill set in both technology, business and entrepreneurship. This time we got a chance to try and combine our knowledge of creative technologies with a branding strategy so for those of us interested in marketing as a career, then what a great experience.
Now on to the next project…the chance to design our own game!
We made this video presentation for the project.
With the Multimedia students in front of an Antwerp bike store.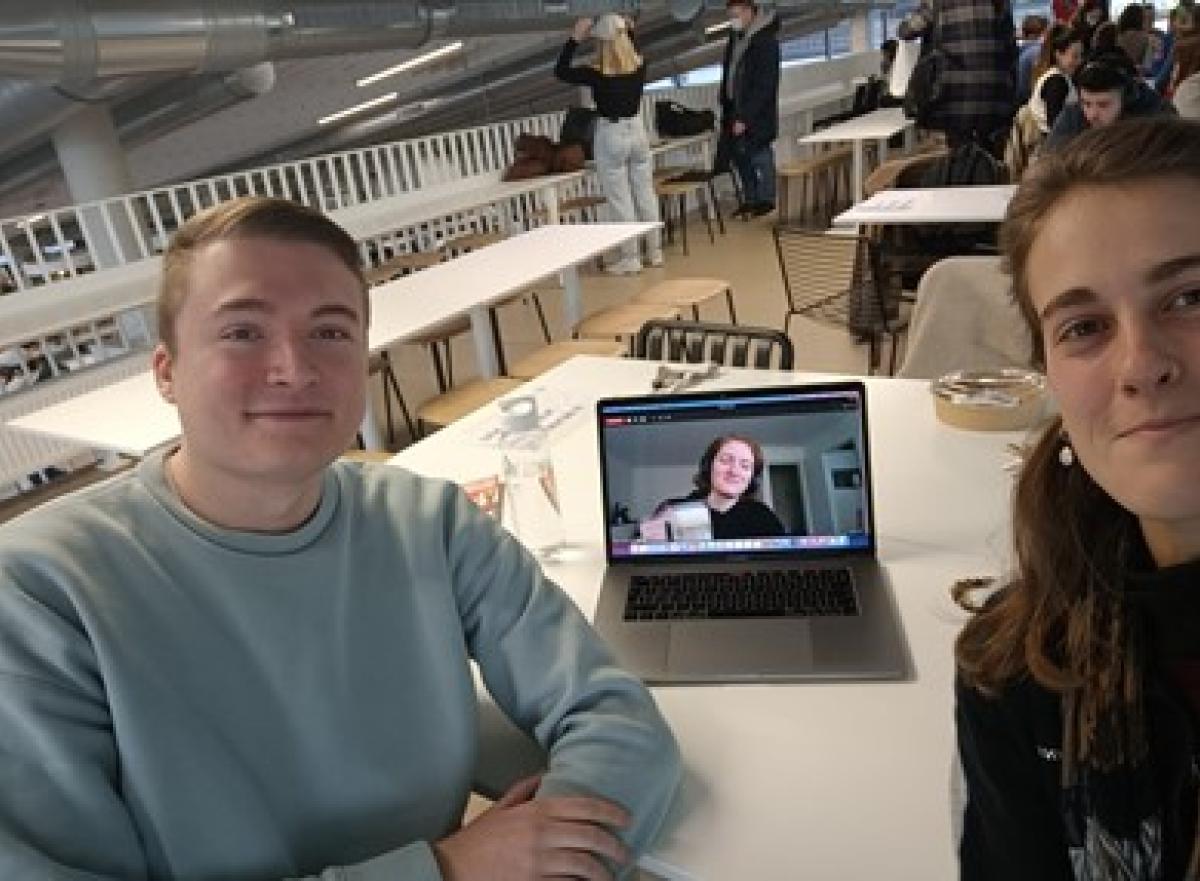 A small hybrid meeting with our project team.