Summer school for students in healthcare and welfare
Investigate together with other students from health and welfare programs, whether a creatively stimulating approach has an impact on health and resilience.

Consuming art reduces psychological stress and increases resilience. With this summer school you will take it one step further and apply art-based learning.

Improve your own positive health and resilience by using creative processes and arts.
Learn how to implement this in your daily work to improve the positive health and resilience of others.
Two weeks summer school (3 ects) in the heart of Belgium: Antwerp.
What to expect?
British research during the Covid-19 period showed that consuming art reduces psychological stress and increases resilience (Gallo et al., 2021). With this summer school we'll take it one step further and apply art-based learning.
The young professional is better developed in his artistic being and will therefore be more sensory, more alert, different and broader in his role.
Using authentic case studies discussed in an international and interdisciplinary context, we investigate how this method influences the positive health and resilience of their audience (patient, client,...).
Learning outcomes
Week 1: Focus on me as a professional
You will be able to map your own positive health using the spider web and identify the limiting and supporting factors per dimension.  For this you will use reflection and imagination.
You can express what change you want to realize within your own positive health/resilience as a professional. And which concrete actions you will take to achieve this in the coming months.
You will collaborate in patient/client centered care with other and different professions.
You can explore and name the ways and forms of art that support you in developing your own resilience and expressing their own experiences.
Week 2:  Focus on the other (client, carer, public)
You can use the spider web as a conversation tool to map out the other person's positive health.
You can explore the art forms through which you can express yourselves and connect with others.
You will have developed an increased alertness to notice the unspoken needs of the other, to recognize them, to feel whether something artistic/creative can support them and to act accordingly.
Teaching style
The program includes:
Active/creative workshops
Theoretical presentations
Reflection sessions
Case discussions
For whom?
This summer school is for students in health(care) or welfare related study program in bachelor level or above.  
Language: English B2
Academic Level: BA level
When?
The duration of this summer school is two weeks.
It takes place form 21 August till 1 September 2023.
Study in Antwerp, Belgium
Home to more than 44.000 students and around 170 nationalities.
Antwerp is a safe, diverse and welcoming international student city.
Situated on the River Scheldt, this mini metropolis is a gateway to the world.
A perfectly located economic hub steeped in history, and always evolving.
Brussels, Amsterdam, Paris and London all within easy reach.
Atypical Antwerp, the movie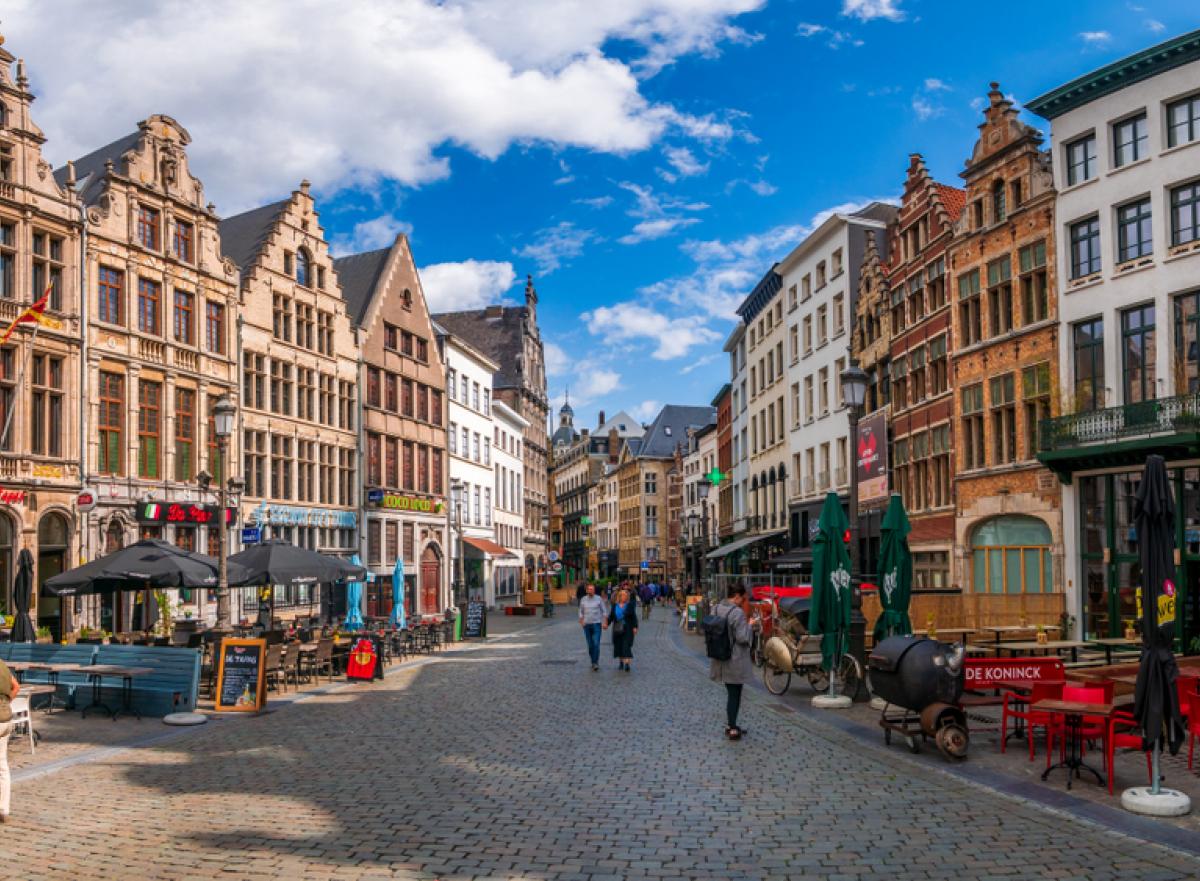 Your campus
All classes on one central campus, unless stated otherwise.
Campus Zuid
Brusselstraat 45
2018 ANTWERP
+32 3 613 18 00
info@kdg.be
Easily accessible by train, tram, bus, bicycle, scooter ...
With our own cozy coffee bar
Student restaurant in food market style
Lots of study places
Apply
Registrations are open
Course fee: €450

Includes: all classes and evening program

Not included: accommodation, meals, insurance, visa and travelling expenses to and from Belgium are not included.

After registration information about accommodation and transport will be provided.

Application deadline: June 24th 2023
Apply: e-mail to veronique.fromont@kdg.be